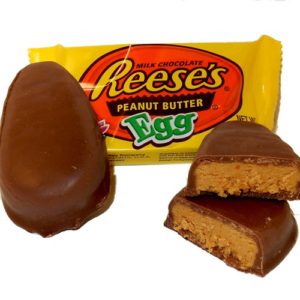 Grace is a concept that I have really struggled to explain to my kids. It often comes up when we're talking about forgiveness and what Jesus has done for us, but that's so abstract for little minds to take in. This past week, we had the perfect object lesson for grace.
We were at Walmart… Doesn't every good story begin that way?
I rarely take all three of my children to the store with me, except during the dreaded grocery trips of summer. But sometimes, circumstances necessitate an after school trip with all three of the babes. Sophie's new glasses coming in after nearly two weeks of all the other pairs being lost (the third pair since December, friends, Arg!), was the extenuating circumstance that led us all to the store together after school last week.
And I also needed paper clips. Of course. So we couldn't just go into the vision center at Walmart and then sneak right back out. We had to actually travel into the store itself.
As we passed through a check out lane in reverse, heading into the store, Sophie spied the Easter candy and swiped a bag of peanut butter eggs. Now folks, I really love peanut butter eggs. There's no comparison, in my book, of any other candy that comes close to the peanut butter egg. So I consented that they could get the eggs, IFFFFFFF they would behave in the store.
I bet you can guess where this is going.
They DID NOT BEHAVE.
All three of them threw fits and cried at one point during our brief (BRIEF!!!) trip, over some sort of nonsense. I scolded them and threatened them about losing their eggs, even told them that they weren't going to get an egg when we got home. But I'll be darned if I wasn't going to get one after my bravery in taking ALL THREE CHILDREN to WALMART. So we bought the eggs. Most definitely.
The car ride home was very quiet. While I didn't lose my cool on them, they knew they had pushed it too far. When we got into the driveway, it was Micah's tiny, meek voice I heard: "Mom, are you still going to give us an egg?"
Calmly I replied, "You know what son? Yes. Yes, I am. You don't deserve one at all, do you?" (Everyone agreed with me.) "But I am going to give you one anyways. Do you know why?"
Blank stares in my direction. Confused faces. Shakes of the heads.
I continued: "I'm going to give you something that you don't deserve because I love you, and that's called grace."
Finally, the lightbulb went on! That is GRACE!
As I passed out the eggs at the table inside, I asked each child, "What is this called?"
And they all replied, with varying degrees of speech impediment: "Grace."
That, my friends, is grace. It's getting the peanut butter egg of life, even when we've been a rotten monster. It's receiving Jesus' love and accepting his gift of life even when we least deserve it.
So go ahead and enjoy that delicious life that Jesus has offered you. Don't let the enemy convince you that you shouldn't have it because you don't deserve it. That's exactly what makes grace so magnificent — you don't deserve it. And yet it is offered to you, full and free and wonderful, because He loves you!