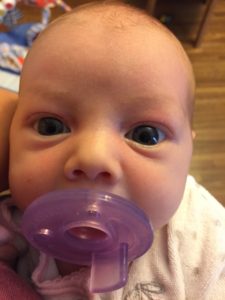 Life with a newborn baby is busy. Newborns are so demanding, unable to meet any of their own needs. Add to that the typical daily demands of wife and mother of three and you find yourself exactly where I am most days: Overwhelmed.
There are dishes. There is laundry. There is usually at least one crying child, sometimes all three gang up on me at once. There's food to fix, diapers to change, bottles to wash, children to dress, and a house to maintain. And can I please have a minute just to go to the bathroom alone?? The list is never-ending.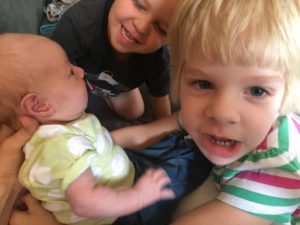 Sometimes I can cope, but other times my soul cries out, "Lord, I'm overwhelmed!" I know I'm not the only one who feels this way, although your circumstances overwhelming you may look different than mine. This morning in my state of overwhelmed, God's gentle whisper reminded me of his truth. Maybe others need to hear these things today, too.
"My grace is sufficient for you, for my power is made perfect in weakness." 2 Cor 12:8
"I call as my heart grows faint; lead me to a rock that is higher than I." Ps 61:2
"Come, all who are thirsty, come to the waters… Listen to me and eat what is good and your soul will delight in the richest of fare. Give ear and come to me that your soul may live." Isaiah 55:1-3
These three passages came to my soul as I prayed for help. They all direct me back to the source of my life. Thank you, God, for your sustaining grace. May you find all that you stand in need of today in the Source of Life, our Father God.