Earlier this month I took my littlest love out for a mommy date at the local pottery shop. Hannah loves to paint, anything, any day of the week, so this a perfect outing for her. This time she settled on a playful looking puppy for her painting project. We headed to the paint station to fill her pallet with various colors – brown, black, red, pink, blue (who knew a dog could have so many colors?!), and she eagerly took the first strokes of brown, her base color, on the dog. She paused after those first strokes. "Mom, I don't like this color at all! It looks horrible!" Sadness and distress filled her voice.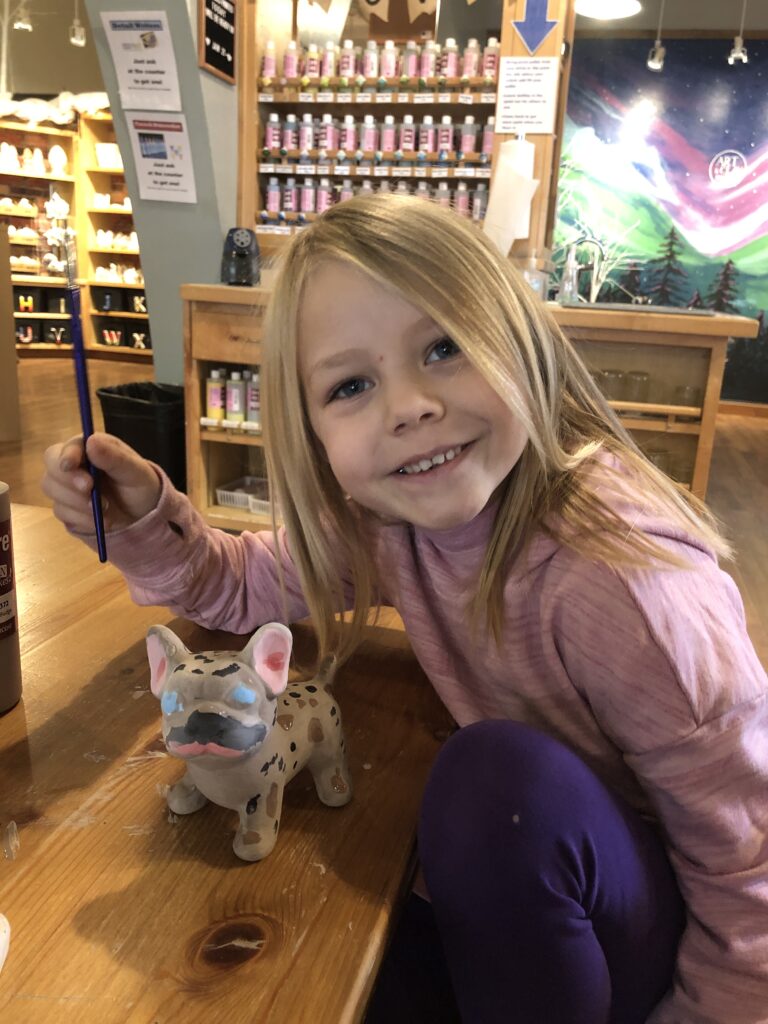 I quickly reminded her of the projects that she had done in the past, and how the colors change when they go through the heating process. I took her back over to the paint station and I showed her the brown paint that she had chosen on a baked tile which was displayed to show the finished color. She was greatly relieved as she recalled her first project, how dull it looked at first, but how brilliant it looked when we picked it up after its time in the furnace. And her confidence was restored when she viewed the chosen brown color on the demo tile. She had forgotten that the beauty of the project was forged in the heat of the furnace.
…. The beauty of the project is forged in the heat of the furnace…. I think I had lost sight of that too.
Our oldest daughter Sophie has been struggling with her anxiety this winter. It is one of her daily battles, but it is always worse in the winter, for a whole variety of reasons. It's so dark for so many hours. There is so little outside time. So little active playtime. There are time changes, schedule irregularities, holidays, birthdays, and swim meets. Even the positive stressors are simply added to the brain as "STRESS." Having experienced true anxiety in brief seasons as an adult, I wish more than anything that I could remove it from her, or at least speed up the process by which she grows to learn how to cope better with it. I hate to see her struggle. She acts out at school and at home, she has meltdowns, she can't cope with her big feelings. And I can't fix it.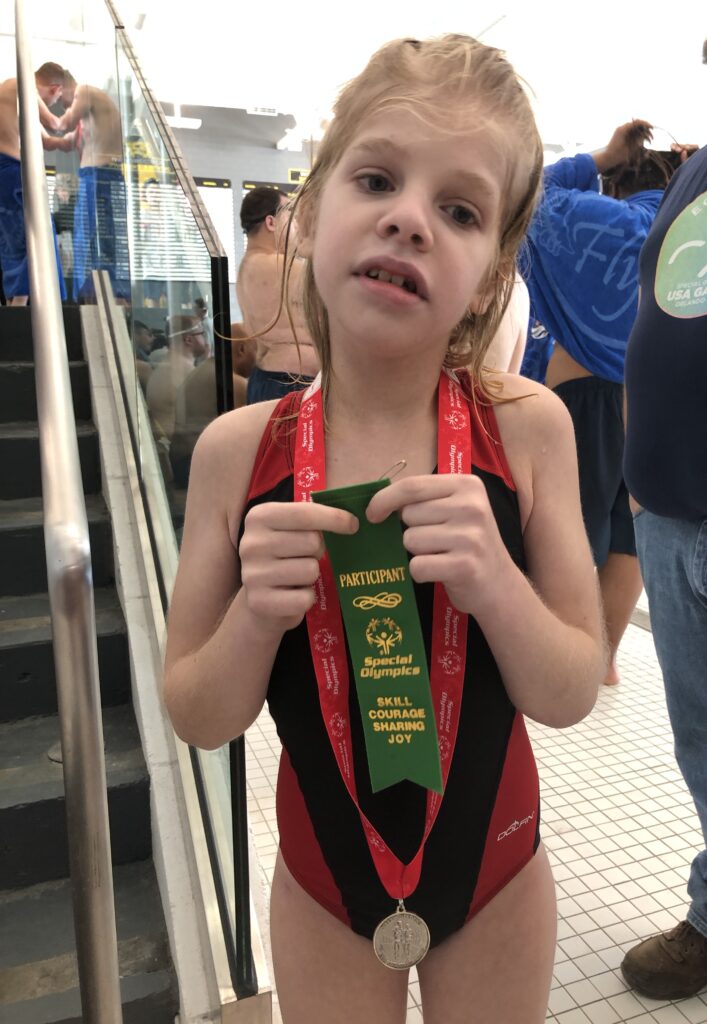 But as I talked with Hannah at the pottery shop that day, the Holy Spirit reminded me that the beauty of Sophie's life is forged in her struggle. None of us want to see our kids struggle – it's so hard! But the truth of the matter is that struggle is where our character is formed. Struggle is where we run out of ourselves and run to Jesus. Struggle is where we grow more like Him. I am who I am today because of every struggle I have endured in my life. We do our kids a great disservice if we try to protect them from every struggle, if we fight every battle for them. They need these opportunities to grow their character. And God is in this with them. Sometimes we think that our role as parents is to make life easy for them – to fix it all, control it all, protect from it all— but they won't grow if everything is always easy, every mistake fixed, every problem shielded. The truth is God is developing character and beauty in Sophie's life, and in all my children's lives, because of their struggles. It's hard to watch her struggle in the heat of this furnace, but I know God is making something beautiful.
How timely that Sunday's message centered on Philippians 1 where this amazing promise is found: "Being confident of this, that he who began a good work in you will carry it on to completion until the day of Christ Jesus" (v. 6)
Just like Jesus Christ has been at work in all of my struggles to complete the work he is doing in me, he is continually at work in my children as well. As they go through difficulties, I am confident that he is building beautiful character traits in them, forged in the heat of their struggles. He sees the scope of their lives and the character that they need to build now for the plans and purposes he has for them down the road. What a gift to be able to trust Jesus with my children.
Whether you are the one feeling the heat of the furnace right now, or you, like me, are watching your children struggle, I hope you are encouraged by the words of Philippians 1, and by the lesson I shared with Hannah that day in the pottery shop. Look back on your past projects, if you will, where your character was shaped by a struggle. Remember that the beauty of your character was forged in that furnace. Even if the colors of your struggle look dull and unappealing right now, know that He is working to make something beautiful. Even as you're feeling the heat, know that beauty is being forged.