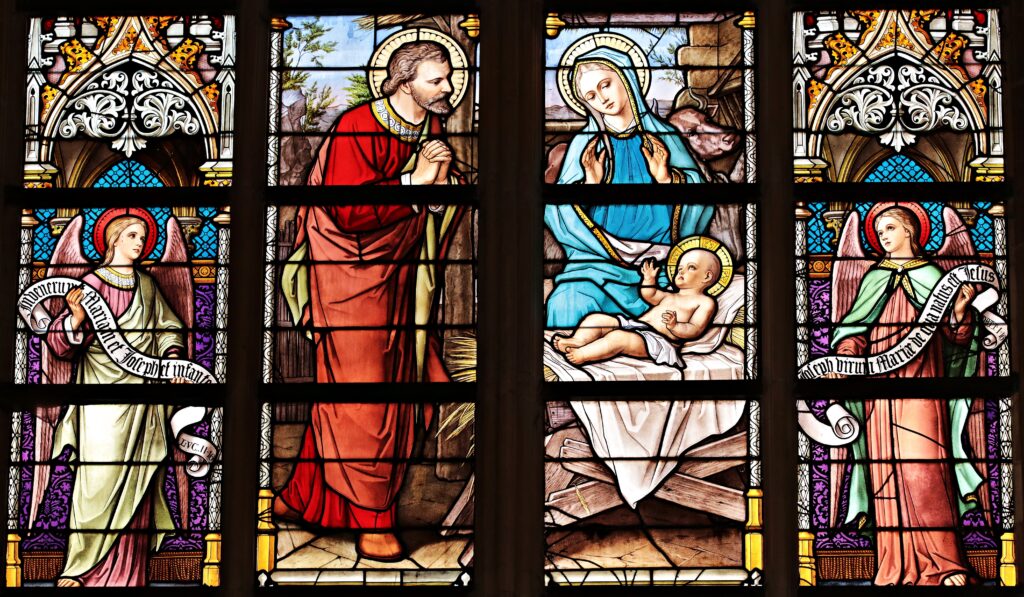 I recently had the privilege of bringing an advent message on living hope to our church family. The need for hope extends beyond the walls of my church, so I am sharing bits and pieces of it here on my blog as well. I pray that this Christmas you find a living hope that changes the way you live your life. It is found in Jesus. I know because I have it, through him.
What is hope? As I went to different definitions of the word, I came away with three components that I think are vital for real living hope: expectation, trust, and confidence.
As I was preparing this message, I contemplated those three-ingredient recipes that are so popular right now. For instance, sugar, peanut butter, and eggs. Combine those together and you've got a tasty peanut butter cookie. But if you minus one of the ingredients, then you won't have the right product. I think our recipe for hope is similar. To live with hope that is real, deep, meaningful, impactful, you need all three – expectation, trust, and confidence.
I like this three-ingredient definition of hope because it conveys something deeper than, "I hope it doesn't rain today," or, "I hope we aren't getting sick." These are like statements of wish, chance, or luck. Real hope is not built on wish, chance, or luck. Real hope is built on confident expectation, rooted in trust. Living hope changes our mindset and changes the way we live. Real hope makes an old man and an old woman in Luke 2 keep showing up day after day at the temple: because they actually EXPECT that day to be THE DAY. They are confident in the ability of God to fulfill the promise he made to them, and they trust his character to fulfill it, too. It has been 400 years since the promise of a Messiah was last offered, and yet here they are living like the promise is coming true each and every day.
Simeon, verse 25 says, was "waiting for the consolation of Israel," which is the Messiah. And verse 26 continues, "It had been revealed to him by the Holy Spirit that he would not die before he had seen the Lord's Christ." You don't wait on something unless you believe it's coming. I'm not going to stand in my driveway day after day and wait for a brand new camper to be delivered — because I haven't purchased one or been promised one. I don't believe one is going to show up. We have to expect that something is coming to spend our precious lives waiting on it! And this is one Simeon does.
He is living each day as if this promise is 100% true. This is hope. Living with expectation, trust and confidence that the promises God has made to us are 100% true. For Simeon it has to go beyond wishful thinking, because it's affecting the way he lives his life. When we have living hope, it changes the way we live. We show up, every day, expecting good things, full of confidence and trust in what God is doing.
When Simeon and Anna saw Jesus, they knew he was their living hope – their promise fulfilled. Jesus is still our living hope today.  Are you living like it?
Are you showing up each day like Simeon and Anna expecting the promises of God to be true in your life?
Are you living like you've been set free, like there's no condemnation?
Are you living like every chain has been broken?
Are you living like you are loved?
Every circumstance you experience can be lived with living hope. When your eyes have seen your Messiah, you can EXPECT good.
Simeon and Anna lived each day in full hope, confident, expectant trust, on God's promise to them that a Messiah was coming. What promise of God do you need to bring into view today? His Word is full of TRUE promises for you and for me. But do we live like it? I'll share a personal example of how hope has changed my outlook on my circumstances.
Most of you know that my family has been going through a difficult time as my mom battles breast cancer for the second time in her life. This summer as her diagnosis came, and the news kept coming up worse and then worse still, despair would often creep in on me. I lost my dad in 2020, so my mom is all I have left, and on top of that, she is notably my best friend. My prayers were often filled with desperation: "Lord, I can't lose my mom!" Whether you can identify with my situation personally or not, I am sure that there has been a time in your life when you've prayed a prayer of desperation. Your soul feels despair, not hope.
What God helped me to see was that when we are in the middle of these storms and we need to regain our hope, we can look up, we can look beyond our circumstances. Psalm 121 says, "I lift my eyes up to the hills – where does my help come from? My help comes from the Lord, the Maker of heaven and earth." Also consider: "So we fix our eyes not on what is seen, but on what is unseen, since what is seen is temporary, but what is unseen is eternal." (2 Cor 4:18)
Look beyond your circumstances.
Look beyond your feelings.
Look to what is true.
What living hope looked like for me was God changing my desperate prayer of "I can't lose my mom," to a prayer of confident expectation: "I can't lose my mom… she's mine for eternity." God's word tells me this is true. There are countless scriptures that I can place my hope in.
John 10:28-29 "I give them eternal life, and they shall never perish; no one will snatch them out of my hand. My Father, who has given them to me, is greater than all; no one can snatch them out of my Father's hand."
if I believe these verses to be true, then I have HOPE no matter what the outcome is for my mom's illness.
There is confidence for me in these verses, there is expectation, and there is trust. I am confident that God is ABLE. He is able to heal her here on earth, or in heaven. I trust that his character is good, and he will only do what is best for my family. I fully expect him to fulfill his promise that my mom is redeemed, chosen, loved, protected, etc etc. Do you see how this changes my outlook? Hope moved me from desperation to confidence, expectation, and trust.
How do you get there though? Maybe you have a desperate situation running through your head right now, and you'd really love to move from despair to living hope. How? I really want this message to be actionable for you.
I encourage you to recognize that hope is rooted in what is true. If your thoughts are dwelling in worry, fear, doubts, and lies, then you are not setting your mind on things above, as Colossians 3:2 instructs. Hope is a mindset that is built on things that are true about God. And just like with Simeon and Anna, when we have living hope, it changes the way we live, even if our circumstances haven't changed. So whatever situation you find yourself needing hope, I encourage you to choose a truth about God that you feel speaks to your situation. Ask the Holy Spirit to guide you to the right verse. Set your mind on that truth, rather than on the lies and worries crowding your mind. Memorize it, post it where you can see it, say it over and over again.
Allow the Holy Spirit to give you eyes see that God's promise is true for you. He can turn your prayer of desperation to a prayer of confidence. From, "I can't mess this up again" (desperate) to "I can't mess this up because my God is in control." From, "I can't fix this person" (desperate) to "I can't fix this person, and it's not my job to fix them." From "I'm never going to overcome this sin" to "there is no condemnation and I am more than a conqueror." We serve a limitless God! A limitless God! There's no need for desperate "I can'ts" in your life. Hope is available to you today.
Hope is available to you today because 2000 years ago this promise was fulfilled when a little baby was born. Our Messiah. This Christmas the words of his angels to the shepherds are his words to you: "Fear not! For behold, I bring you good tidings of great joy, which shall be for all people. For unto you is born this day in the city of David, a Savior, which is Christ the Lord." (Luke 2:10-11)
Because your Messiah has come:
Your broken heart can be mended.
You are given freedom from captivity.
Your prison doors have been opened. Are you going to walk through?
And to those who are mourning this Christmas, your Messiah promises comfort.
You are not defeated.
You don't have to live in fear and anxiety.
You are set free and not condemned.
Your chains are broken forever, sin has no hold on you.
You are adopted and chosen as part of God's family. No one can snatch you from his hand.
This is LIVING HOPE.